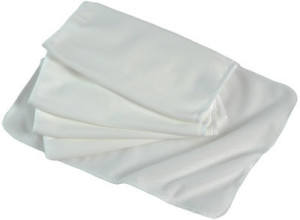 *Now Discontinued*
Washable Stay Dry Liners create a barrier between your baby and the cloth nappy. They also help in the clean up of a soiled nappy.
Washable Stay Dry Liners are custom made, 100% polyester liners that are non-absorbent and quickly move moisture away from baby's skin and keep them feeling dry, even after the nappy is wet!
Each 22 x 33 cm (9"x13") Stay-Dry liner is double sided and stays nicely in place.
Place Stay Dry Liner between baby and nappy and simply snap shut. When it's time to clean up, rinse the soiled liners in the toilet and wash them along with your nappies.
Sold in 3 Packs
Looking for absorbent Liners? check out our Boosters.