The Leak-Free All-in-Two Cloth Solution
Simple, Economical, Leakproof… The Wizard Duo has it all!


The Wizard Duo Nappy consists of an absorbent Duo Nappy Insert and waterproof Duo Cover that snap together to make a One Step System. Once snapped together, the Wizard Duo becomes as easy to use as our Wizard Uno – All in One!
Once the absorbent Duo Insert becomes wet or soiled, simply unsnap and snap in a clean Duo Insert  to re-use the Duo Cover 3-4 times before laundering.
    Features
Absorbent inner cloth nappy
Waterproof nappy cover
Unique six-snap system to keep inner cloth nappy insert in place
Snap-in, snap-out inserts to make nappy changes a breeze
Double elasticized waist (front and back) and leg openings for perfect leak-free cloth nappying
Slim-fitting profile
How it works
Snap the Wizard Duo Cloth Nappy Insert into the Wizard Duo Cover
Simply replace the Duo Nappy Insert when soiled
Reuse the Duo Cover 3 – 4 times
Our one size nappy insert offers a great fit that grows with your baby or choose from our sized inserts to get that perfect fit.
Duo Insert
Snaps in and out of Duo Cover

Elastic all around for superb containment

The One Size Insert expands and contracts to fit the various OneSize Cover adjustments

Sizes

to fit from 3.5-16 kgs.
Available in a number of  fabric options with different absorbency levels
Dedicated

night time

option available
Insert Sizes
Newborn: 2.7-5.5kg
Small: 3.5-8kg
One Size: 4.5-16kg
XLarge: 16-20.5kg
See our size guide here
Duo Cover
Only needs to be changed once every 3-4 nappy changes

Sizes to fit from 2.7-20 kgs including a one size option from 4.5-16kgs
High tech elastics around the cover and wick resistant binding make this nappy cover leak proof.
Opening at the legs perfectly suited for stuffing a booster between the absorbent insert and the cover. This is great for any time you need a little extra absorbency.
A double row of adjustable snaps across the front makes it a sure fit in each of its sizes

Available in a variety of colours and prints!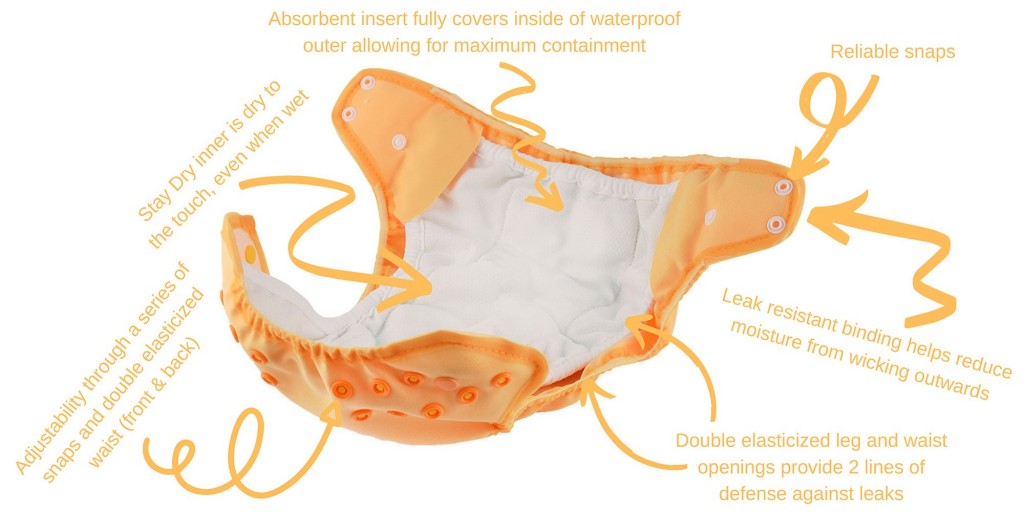 Cover Sizes
Newborn: 2.7-5.5kg
Small: 3.5-8kg
One Size: 4.5-16kg
XLarge: 16-20.5kg
The Wizard Duo has a specially designed nappy insert for night time use. Without doubt this is the best night nappy on the market. The Mother-ease super-absorbent microfibre inserts mean you get a lot of absorbency in a really trim nappy. Add a booster and this nappy is unbeatable. And on top is a sewn in stay dry liner to make sure your baby is comfortable all night.
We recommend sized covers for this nappy insert to give a perfect fit.
 
Insert Prices from $18.50
Cover Prices from $23